Whilst listening to a podcast today, I caught an awesome quote by Maya Angelou.
Which led me to a few more familiar quotes that – I didn't know – came from her.
Below are my favourite quotes by Maya Angelou that showcase the depth of her life experiences.
Oh my, didn't she have colourful careers: cook, waitress, sex-worker, dancer, actor, playwright, editor, Calypso singer, opera cast member and writer.
Haven't read her popular memoir yet and added it to my loooong list of books to read, I Know Why the Caged Bird Sings.
In the meantime, enjoy the below wonderful quotes.
Don't forget to share them with loved ones. Spread your love and let others feel inspired too!
Do the Best You can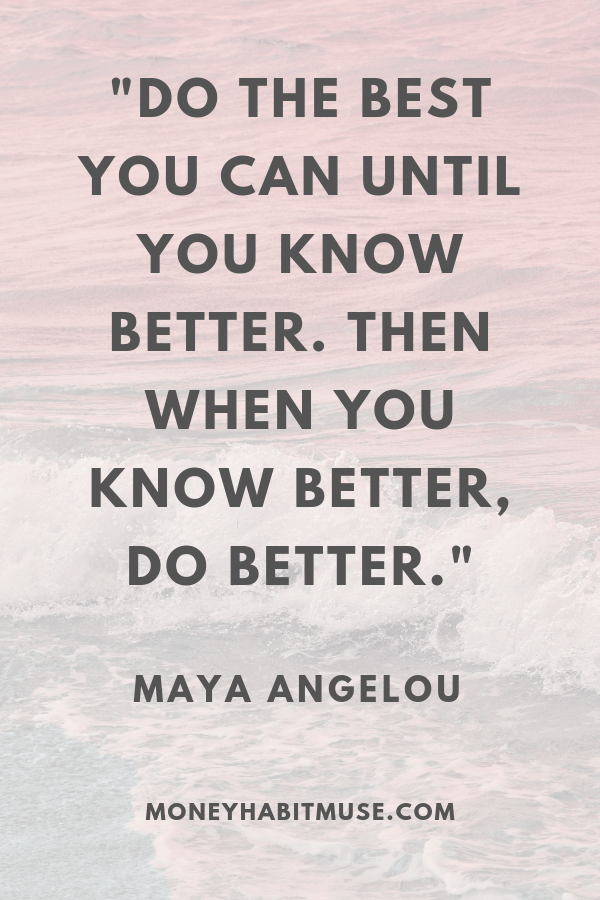 Do the best you can until you know better. Then when you know better, do better.
This is the quote I heard on the off chance today.
It stopped me in my tracks.
Do the best with what you know now.
Keep learning. Commit to know better.
When you do, use it.
With what you learn, do better at everything you do.
It felt like she was talking to me!
If You Don't Like Something?
If you don't like something, change it. If you can't change it, change your attitude.
As a huge advocate of having the right attitude, I solemnly swear, with the right attitude, we can change ANYTHING. ha.
Try To be a Rainbow
Try to be a rainbow in someone's cloud.
Check out this TED talk (the 4th on the list).
Julie is definitely a rainbow to Niko Everett.
If I could be Julie to someone through my blog or/and in my personal life, I'll consider it a life well-lived.
Whatever You Want to Do
Whatever you want to do, if you want to be great at it, you have to love it and be able to make sacrifices for it.
… and when you love something, what you do is really a labour of love.
Even if you find it tough going, you won't feel you're making sacrifices.
Which is why finding your obsession is important.
I Work Very Hard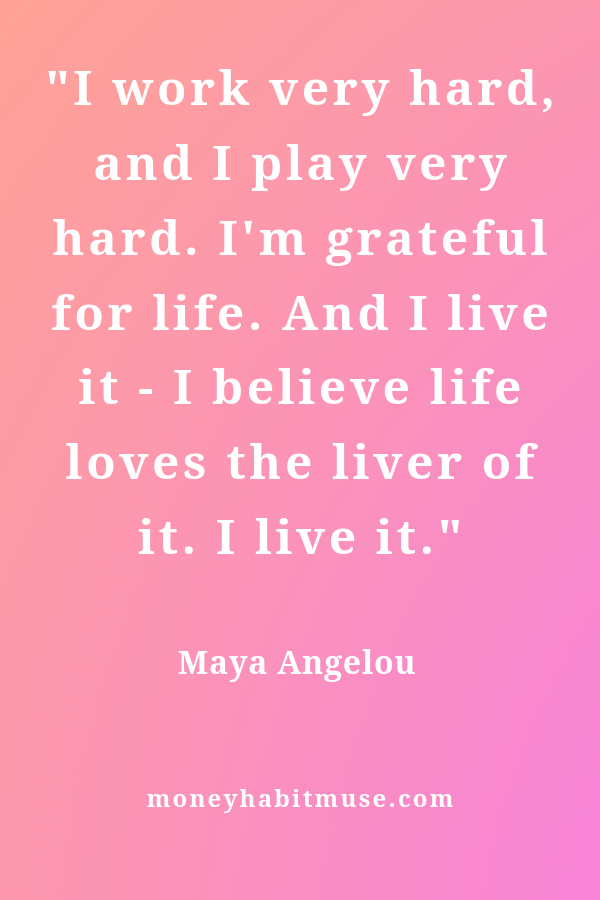 I work very hard, and I play very hard. I'm grateful for life. And I live it – I believe life loves the liver of it. I live it.
I couldn't help it. I read this quote several times. As if chewing my favourite ribeye ever so slowly. Ha.
Try it yourself.
Easy words. So delicious.
Nothing Will Work Unless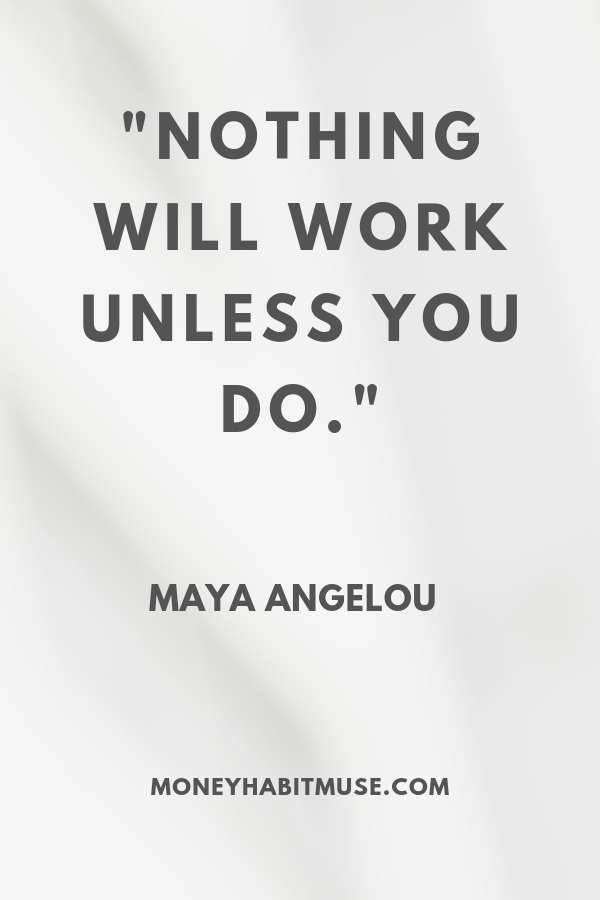 Nothing will work unless you do.
Enough said…
All Great Achievements Require
All great achievements require time."
If you feel stuck and frustrated with a lack of progress with your life goals, remember worthy goals take time, patience and unwavering commitment.
Nothing Succeeds Like Success
Nothing succeeds like success. Get a little success, and then just get a little more.
Visualise a chain of success.
Start with one tiny success.
Roll with it.
Along the way, pick up more success.
Keep the momentum of success that gets bigger and bigger…
Life Loves to be Taken
Life loves to be taken by the lapel and told: 'I'm with you kid. Let's go.
Grab the bull by its horns: confront life, take charge, be brave and live it.
I Respect Myself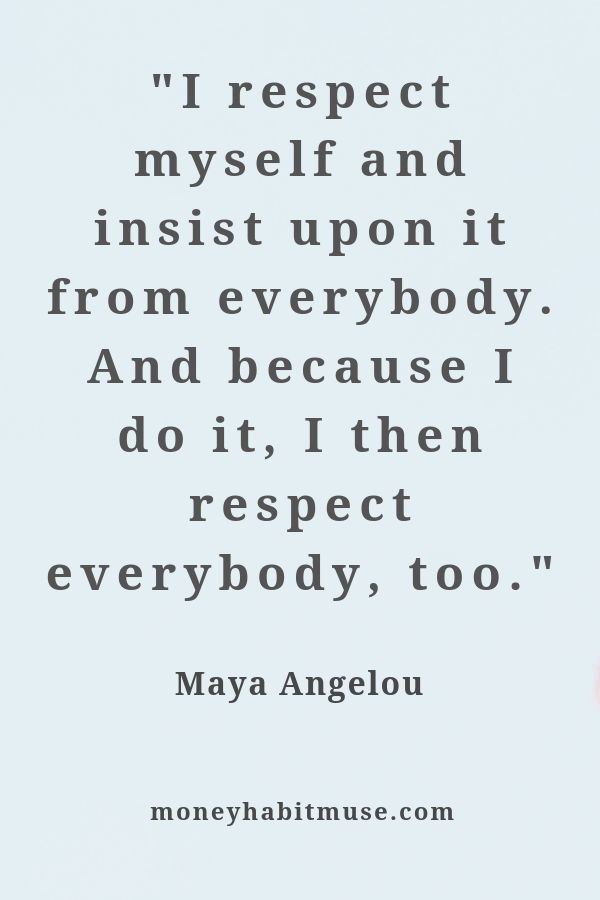 I respect myself and insist upon it from everybody. And because I do it, I then respect everybody, too.
A surefire way to earn respect from others is to respect yourself first.
Don't do things that'll cost you losing respect from yourself.
When you treat yourself right, you set the right expectation and know how to treat others and how you want to be treated by others.
Never Make Someone a Priority
Never make someone a priority when all you are to them is an option.
How do you know if you're an option to someone?
They keep breaking promises with you.
Once or twice maybe, but 90% of the time? It means you aren't on the priority list.
If I am Not Good to Myself
If I am not good to myself, how can I expect anyone else to be good to me?
Remember, there's no one who can love you more than you love yourself.
Be the best companion you can be to yourself.
Have Enough Courage
Have enough courage to trust love one more time and always one more time.
Always one more time…. because the wise say love conquers all.
If You're Always Trying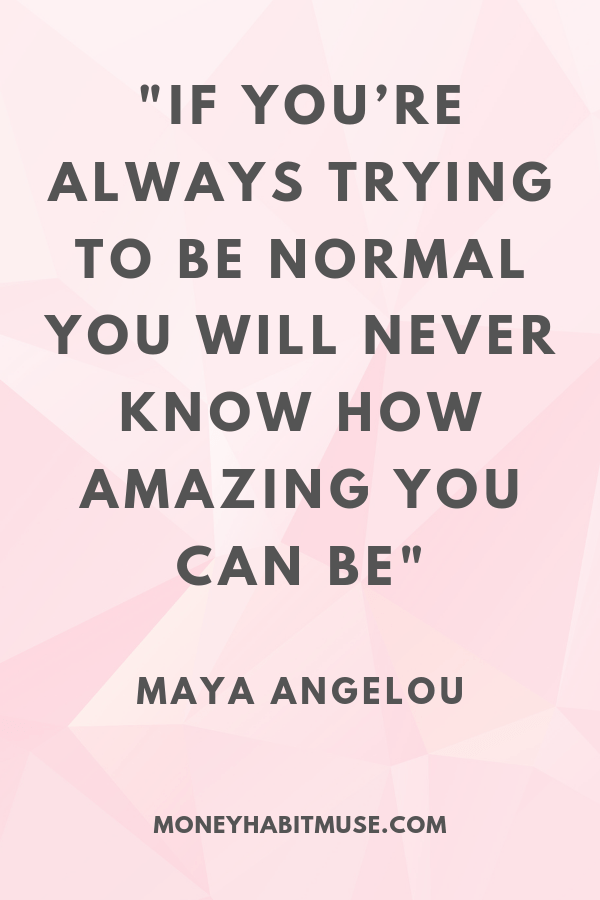 If you're always trying to be normal you will never know how amazing you can be.
Amazing sounds better than normal anyway, doesn't it?
You Can't Use Up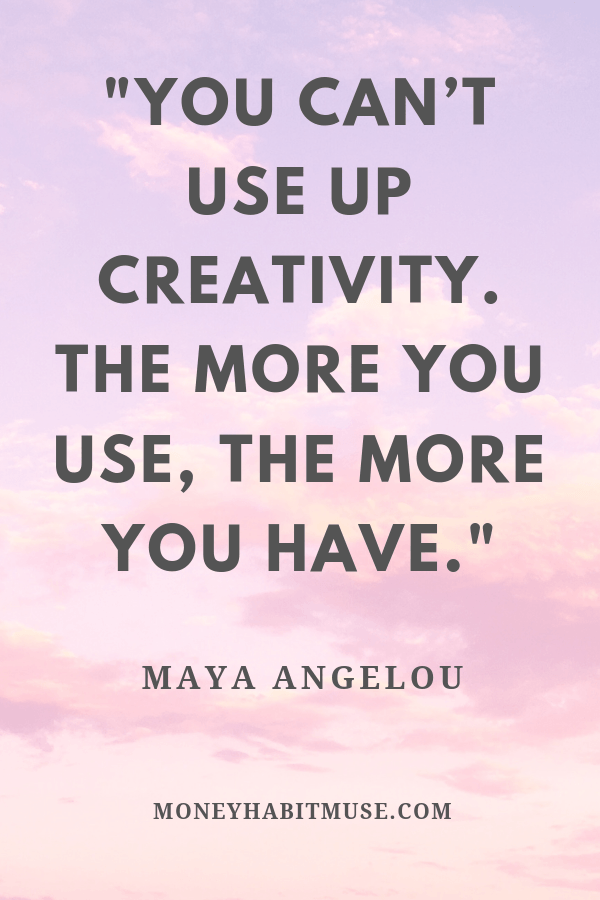 You can't use up creativity. The more you use, the more you have.
If you feel you don't have a creative bone in your body (like me), you might find these words particularly encouraging.
Though I have to wait and see … ha.
Life is Not Measured
Life is not measured by the number of breaths you take but by the moments that take your breath away.
Wow, I can't think of the moments that took my breath away.
This is not good.
It must be my memory. I'll think about a bit more…
When Someone Shows You
When someone shows you who they are, believe them the first time.
What you see is what you get.
Don't keep forgiving someone in the hope she'll change to the person you want to see.
I Created Myself
I created myself. I have taught myself so much.
Isn't it so easy to forget we are the one who creates ourselves?
We're right where we are because of the choices and decisions we've made.
I gotta teach myself better.
There Is Nothing
There is nothing so pitiful as a young cynic because he has gone from knowing nothing to believing nothing.
How sad…
I Learned a Long Time Ago
I learned a long time ago the wisest thing I can do is be on my own side, be an advocate for myself and others like me.
You're awesome. You're doing great.
I Believe that
I believe that every person is born with talent.
Go. Find. It.
(Off I go…)
---
Share this post ❤ 😊 🙏
You Might Also Enjoy…